Submitted by Marshall Walker on
AT&T's recent throttling policy hasn't been popular with its customers, but they hope to score some brownie points with a new plan that would allow developers to pay for a user's data consumption while using an app. The idea is for app developers to foot part of people's data bills in hopes customers will make more in-app purchases. AT&T's network and technology head John Donovan told the The Wall Street Journal that it would be like using a toll-free 1-800 number.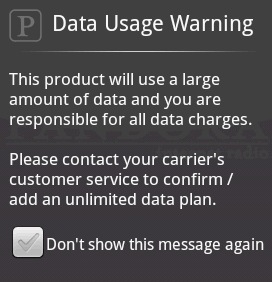 "A feature that we're hoping to have out sometime next year is the equivalent of 800 numbers that would say, if you take this app, this app will come without any network usage"
Fears of paying costly carrier fees cause some people to avoid using apps that consume a lot of data. AT&T's new plan will help larger apps like Pandora attract new customers, and allow existing customers to keep using their services. Donovan said this will be a great way to create a new revenue stream.
"Why don't we go create new revenue streams that don't exist today and find a way to split them", Donovan told the WSJ.
AT&T hopes to roll out the new service within the next year.