Submitted by Frank Macey on
AT&T will charge $20 per month for iPhone 4 users to take advantage of the iOS 4.3 Personal Hotspot feature. The carrier has confirmed that full support for the Personal Hotspot will debut when Apple released iOS 4.3 firmware on March 11, 2011.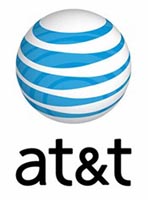 The native Wi-Fi hotspot has been available on Verizon iPhone 4 models since launch in early February. The feature allows up to three devices to simultaneously connect to the iPhone's cellular data connection via Wi-Fi. Additional devices can use the connection via Bluetooth and USB for a total of five at once.
In order to subscribe to the Personal Hotspot data plan, iPhone owners will have to be signed up for the DataPro offering, which costs $25 per month and limits data usage to 2GB. Adding the tethering plan brings the total data usage limit to 4GB and totals $45 per month in fees. Going over the limit runs $10 per gigabyte of additional cost.
The $20 cost and 2GB data cap on the AT&T Personal Hotspot plan matches that offered by Verizon Wireless on the CDMA iPhone 4. Currently, iPhone users on the AT&T network can only connect one device with a tethering data plan, either through USB or Bluetooth. The current plan also costs $20 per month but is more difficult to use and cannot connect multiple devices.
Those who choose to jailbreak their iPhones (including people who have older model iPhones) have other options for a Wi-Fi hotspot, although these are not supported by either AT&T or Verizon. An app on Cydia called
MiWi creates a mobile hotspot
without any monthly costs. The only drawback is that any data usage cap on your cellular data plan still applies, and the app itself costs $19.99.