Submitted by Frank Macey on
Competition between wireless carriers gets hotter every day, and now AT&T has rolled out brand new Mobile Share Value Plans for families. Both existing customers and new subscribers are eligible for the plans, which can save AT&T customers on older plans significant coin. Of course, those who still have unlimited data will need to abandon this privilege to switch plans.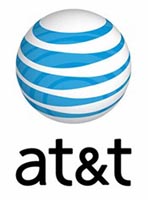 Basically, for any Mobile Share Value Plan with a 10GB or larger shared data bucket, each iPhone on the plan is only $15. This means 10GB with four smartphones clocks a monthly cost of $160. Besides sharing the data among devices, personal hotspot tethering is included along with unlimited voice calling and text messaging.
No more rollover minutes, special pricing on nights and weekends, or other details to get in the way. The data bucket is shared by all devices connected to the plan, and resets every month. Make sure to choose an appropriate data plan based on family usage, since going over results in a $15 per GB charge.
# of Smartphones

Monthly Service Cost

What You Get

2

$130

Family-Size 10GB of Data

+

Unlimited Talk & Text

3

$145

4

$160

5

$175

Need more than 5 lines?

Easy. It's $15 more per line.
Larger data plans are available, as well as smaller amounts to share. However, going below the 10GB threshold will result in higher per-device fees, which can mean a more expensive bill in the end. While AT&T's new plans beat Verizon's current offerings, they're still more expensive than comparable products from smaller carriers Sprint and T-Mobile.
Existing AT&T customers can check pricing and switch over to a new Mobile Share Value Plan right from their AT&T Mobility account page.