Submitted by Frank Macey on
Now AT&T Mobile Share plan subscribers can send unlimited text, picture or video messages overseas. 190 countries are included in the new offering at no additional charge. The move by AT&T comes hot on the heels of similar plan changes by T-Mobile.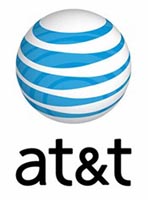 This addition to Mobile Share plans became effective on February 28, and will take effect on existing subscribers' accounts automatically. While this is a great new feature for those with contacts overseas, only phone to phone messaging is included, with 70 countries limited to text only.
AT&T shared other news on the international front, including a new calling package dubbed World Connect Value. With the new plan, AT&T is offering penny per minute calling rates to 35 countries, including Canada and Mexico. In addition, the plan offers low rate calling to 225 countries around the globe. World Connect Value is available for existing AT&T customers for $5 per month.
For travelers, international LTE roaming was recently expanded to 13 additional countries by AT&T, bringing the total to 200. AT&T is the only US carrier to provide international LTE roaming to its customers, although the service comes at a premium.