Submitted by Bob Bhatnagar on
Looking for a less expensive way to call overseas? AT&T now provides a solution in their own Call International iPhone app, available for free on the App Store. Calling from the US using the app requires no recurring monthly charge, contract commitment or prepaid balance. According to AT&T the rates offered when using Call International are their lowest available.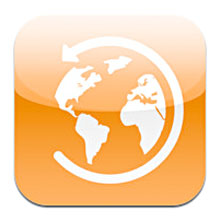 Contacts can be dialed directly from your iPhone Contacts list without entering any codes or PIN numbers to call. Calls are billed directly the credit card associated with your Call International account. This account can be set up directly within the Call International app on your iPhone. So what are the advantages of VoIP calling?
Low rates include $0.02 per minute to Canada and $0.04 per minute to many countries including China, France, Germany and the United Kingdom. More than 220 countries can be called using the app, although calls to wireless numbers cost more than calling a land line. A complete list of countries and calling rates can be found on the Call International website. Calls can even be made from some countries outside the US using a Wi-Fi network. Be aware that when VoIP calling from the US your normal AT&T voice minutes and some data usage will be charged to complete the call.
FaceTime and Skype both use VoIP calling to connect users. When it comes to Skype, the service was only allowed to make calls using the cellular data network starting in 2010. Before this change, Apple restricted VoIP applications to Wi-Fi only. FaceTime is currently limited to video calling, which as AppleInsider notes is probably a deliberate move by Apple to make wireless carriers less angry. AT&T is still dependent on charging subscribers for standard voice plans, not to mention other services like text messaging.