Submitted by Bob Bhatnagar on
Looking for a less expensive way to call overseas? AT&T now provides a solution in their own Call International iPhone app, available for free on the App Store. Calling from the US using the app requires no recurring monthly charge, contract commitment or prepaid balance. According to AT&T the rates offered when using Call International are their lowest available.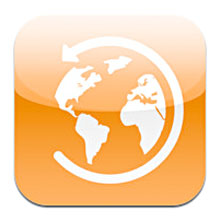 Contacts can be dialed directly from your iPhone Contacts list without entering any codes or PIN numbers to call. Calls are billed directly the credit card associated with your Call International account. This account can be set up directly within the Call International app on your iPhone. So what are the advantages of VoIP calling?