Submitted by Bob Bhatnagar on
Finally the Skype update that iPhone 3GS and iPhone 4 users have been waiting for. Not only does Skype 2.0.1 make it possible to receive calls at all times, the application allows calls to continue uninterrupted in the background while the iPhone is used for other things. These improvements take advantage of iOS 4 multitasking and make the Skype app much more user friendly.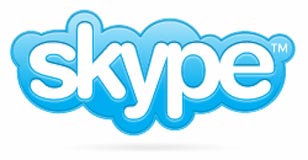 Skype had announced that calls placed over 3G data networks instead of W-Fi would incur a fee after an introductory period. The company now explains that it has dropped plans to institute a 3G calling charge, keeping Wi-Fi and 3G cellular calling expenses unchanged.
The latest version of Skype is available now on iTunes for free. Skype will also allow instant messages to come through while the app is running in the background, and calls are indicated even while the iPhone is sleeping. The app does not take advantage of the front-facing iPhone 4 camera for video chat like Apple's FaceTime, so Skype video is limited to computers for the time being. Skype 2.0.1 does include higher-resolution graphics to take advantage of the iPhone 4 retina display screen.
Skype and Fring recently made headlines over the Fring app providing Skype support. Demand for the service was too high and Fring had to suspend service. According to Skype this was a violation of the licensing agreement binding Fring's actions. Skype calling has not yet been restored to the Fring app. Similar to Skype, Fring makes VoIP applications for several different devices and operating systems.
From Skype's blog:
At Skype, we believe that better call quality and better availability (which is achieved with an app capable of multitasking and/or making calls over 3G) lead to increased call frequency and longer calls. We also believe that the mobile world is in a period of significant change; for example, with some operators starting to move to tiered pricing models. In light of that, we no longer have plans to charge a supplement to make calls over 3G.
Dropping plans to charge users for 3G data calling is a popular move. Skype was able to make this change since AT&T moved to tiered data plans instead of a one-size-fits-all unlimited plan on the iPhone 4.