Submitted by Thomas Estilow on
Skype fans can finally rejoice as 3G cellular data calling has been added to the latest Skype iPhone app, version 2.0. The feature has been long-awaited by Skype users. VoIP (Voice over Internet Protocol) calling doesn't use up cellular plan minutes, although it does use data bandwidth.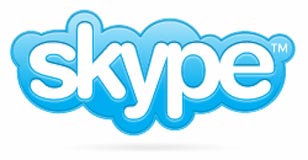 Previously, Skype users were limited to making calls with the iPhone app on a Wi-Fi network. Several other apps have already added 3G VoIP support. Skype 2.0 is currently free of charge, although the company may start charging a monthly fee for 3G calls starting in 2011.
Skype users can call each other and instant message other Skype users for free. Other phone lines can be called as low rates with a Skype account.
From iTunes, improvements in Skype 2.0 include:
- Call using your 3G connection.
- Near CD-quality sound for Skype-to-Skype calls using wideband audio (SILK codec) on iPhone 3GS, iPad and 2nd & 3rd generation iPod touch.
- Enhanced call quality indicator.
- Improved start-up time.
- Fast access to the dial pad from iPhone home screen.