Submitted by Frank Macey on
The party is officially over. iPhone owners who are using their devices as a cellular modem without permission from AT&T are about to see a change in their monthly bill. The wireless provider is about to act on the warnings it sent to users in violation of its terms of service earlier this year.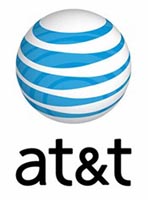 AT&T currently requires a $20 tethering plan to allow the iPhone to share its cellular data connection with other devices. The tethering plan provides 2 GB of data on top of the 2 GB Data Pro plan costing $25 monthly. Here's the catch: those subscribed to the $30 unlimited data plan aren't allowed to sign up for tethering at all.
Some who are grandfathered into the unlimited data plan have taken the opportunity to jailbreak their iPhones and install unofficial software such as MyWi to start tethering anyway. AT&T frowns upon this behavior and sent a warning with three choices to its affected customers:
1. Cease tethering immediately and you can keep the unlimited data plan for $30 monthly.
2. Switch to Data Pro and add the tethering option for a total of $45 per month and a 4 GB cap.
3. Ignore this letter and we will execute choice 2 without your consent.
BGR
was able to confirm with AT&T that step 3 was actually going to take place for customers starting on August 11th. Data plans will be altered automatically for offenders depending on the date they received their final warning. Although the policy in not a new one for AT&T, some customers will no doubt be surprised that the company is finally acting.
AT&T was recently in the news thanks to its data throttling policy that will take effect on October 1st. The top 5% of data users with unlimited plans will receive a warning and after that find their data speeds diminished until the beginning of the next billing period. AT&T, like other wireless carriers is dealing with limited data capacity and an insatiable appetite for the same from smartphone users across the country.