Submitted by Frank Macey on
With data-hungry Android devices taking over and the iPhone 5 due for release in the next month or two, AT&T is getting serious about usage tiers. iPhone owners who currently enjoy an unlimited data plan may think they have carte blanche to single-handedly dominate their local cell tower's data connection, however starting October 1st AT&T will be watching.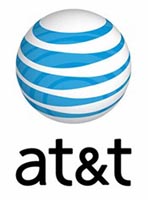 The wireless carrier plans to slow down transfer rates on the mobile devices of the top five percent of unlimited data users every month. Here's how it works: if you transfer enough data on your mobile device that you fall within the top five percent of users AT&T will throttle your speeds until the start of your next billing cycle. Of course, this won't happen immediately.
AT&T Mobility insists that the company will send multiple warning notices and allow a grace period before throttling your device. Users who are singled out under the program will have their full speeds restored at the beginning of the next billing cycle. The people who can expect to receive warnings and experience slower download speeds use approximately 12 times the amount of data every month above the average smartphone user. The proportion of iPhone users affected is likely to be bigger thanks to the heavy data usage of iPhone owners in general.
Tiered data plans are capped, but AT&T will serve data on these plans full speed at all times. Reports indicate that Verizon's unlimited data plan for iPhone users could be abolished as early as next month. Now that AT&T has announced its data speed throttling plan, Sprint is the only major US carrier that does not currently throttle heavy data users on its unlimited data plan. AT&T is hoping to successfully acquire T-Mobile, which would add a significant amount of capacity to the network. In the meantime, the carrier is struggling with an explosion of new mobile devices and limited spectrum on which to serve customers.