Submitted by Bob Bhatnagar on
AT&T is changing its smartphone data plans on Sunday January 22. The announcement modified pricing and data tiers across the board, with new plans offered for not only the iPhone but tablets including the iPad as well. Current plans at 200MB for $15 per month, 2GB for $25 and 4GB for $45 with tethering are set to become a thing of the past for new subscribers.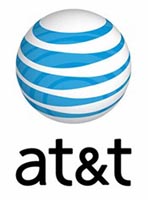 The goal of the new plans is said to be preventing overages on users' data plans, but with fierce competition from other mobile service providers, AT&T is looking to stay competitive amid the relentless growth of mobile data consumption. Price hikes will come with additional data allowances in the new tiered plans.
The new data plans offered will include a 300MB plan for $20 per month, with an additional 300MB over the limit running another $20. The next steps are a 3GB data plan for $30 per month or 5GB with mobile hotspot and tethering running $50 per month. Each upper tier plan will add an additional $10 for each 1GB over the limit.
Tablets including the iPad and iPad 2 will have different pricing, with 3GB offered for $30 per month and 5GB costing $50 per month. Additional 1GB overages will cost $10 each. Say goodbye to the $15 plan that allowed 250MB on the iPad, as well as the 2GB plan running $25 per month. Anyone looking to take advantage of the previous plans will have to sign up before Sunday, January 22 when the new data plan tiers take effect.
In comparison, rival Verizon Wireless offers the following data plans, all with overage charges of $10 per 1GB:
2GB cap for $30 per month
5GB cap for $50 per month
10GB cap for $80 per month
4GB cap with mobile hotspot or tethering for $50 per month
7GB cap with mobile hotspot or tethering for $70 per month
12GB cap with mobile hotspot or tethering for $100 per month
Of course Sprint leads the pack right now offering the only unlimited data plan for the iPhone for a flat $30 per month. Reports have indicated that Sprint will not offer unlimited data forever and will follow AT&T and Verizon in adding data consumption tiers to its smartphone data plans in the near future.
Some lucky Verizon and AT&T customers alike are grandfathered into unlimited data plans as they joined the plans before tiers with data limits were introduced.