Submitted by Bob Bhatnagar on
There are many ways to hack the iPhone, even without a jailbreak installed. iTweakiOS is no stranger to the process, having released several modified carrier bundles in the past. Now the site claims to have discovered a free, simple method to enable personal hotspot tethering on the iPhone free of additional subscription charges.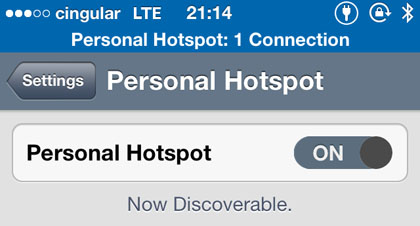 Normally carriers charge an extra fee to activate tethering and make it possible to use your iPhone cellular data connection with other devices. Now according to the guide from iTweakiOS, anyone with a GSM iPhone or iPad running iOS 6 or later can start using the personal hotspot after following a few steps to modify specific .plist files in iOS.