Submitted by Bob Bhatnagar on
With all of the different iOS jailbreak tools available and so many Apple mobile devices floating around, it's become quite a task to keep track of everything. Firmware and hardware versions come in many flavors, so how can you know that your specific configuration can be jailbroken?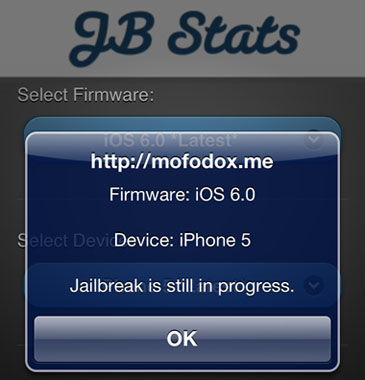 Now there's an easy to use web app that will quickly let you know whether or not the iPhone, iPad, or iPod touch you're holding can be used to install the Cydia jailbreak app store. Right now the JailbreakStats web app includes information for devices running firmware iOS 5.0 and later.