Submitted by Marshall Walker on
The team of developers behind the Pangu jailbreak have delivered on their promise to add Mac OS X support. Pangu v.1.1 was released on Sunday. The update brings an English UI for U.S. users, a fix for the boot loop bug that was plaguing some devices, and the removal of the "PP25″ installer for users who select the English option.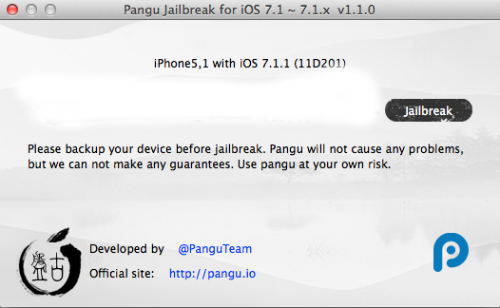 Chinese users will still have the option to install the third-party software which includes a pirate app store. U.S. users should avoid this option because it may contain apps and tweaks with malicious intent. Besides the dodgy app store, Pangu is safe to install on your device. Two well known U.S. jailbreakers, MuscleNerd and iH8sn0w, have confirmed that Pangu does not contain any additional threats. However, you should always back up your device before installing any jailbreak.