Submitted by Bob Bhatnagar on
AT&T has started to unlock iPhones for customers who have completed their contract obligations. The process is as simple as contacting AT&T customer support and requesting the unlock on your device. Of course, your account must be in good standing (ie. paid up to date) for AT&T to provide the service.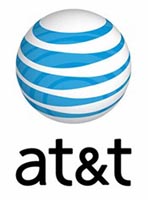 Once your iPhone is unlocked, you are free to install any replacement micro-SIM card from another compatible GSM carrier. This means you can use your iPhone overseas or with another US carrier such as T-Mobile without resorting to any workarounds or jailbreak unlocking methods.
To unlock your out of contract AT&T iPhone follow these steps:
1. Find your iPhone IMEI number. If you need instructions on how to find your IMEI number click here.
2. Open a web browser on your computer and go to AT&T Wireless Support Chat. Login when prompted.
3. Scroll down and click "Chat Now" next to Technical Support.
4. Fill out the web form and explain "I want to unlock my iPhone" then click Start Chat.
5. When contacted, tell the AT&T representative you want to unlock your iPhone and give them the IMEI number of your device.
6. If your iPhone is eligible for an unlock, the rep will ask for your email address.
7. Now you just have to wait up to a week for the process of unlocking to go through. AT&T will follow up with confirmation instructions via email once the process is complete.
8. The last step in the process is to restore your iPhone using iTunes. Wait until you receive instructions from AT&T before taking this step!
If your AT&T iPhone contract is already over, contacting a representative for a few minutes beats spending money on
hardware unlock solutions
or services like
CutYourSim
.