Submitted by Bob Bhatnagar on
Looking to unlock your iPhone 4S for use on other carriers? Now that unlocking fans are still waiting for a jailbreak software solution, familiar unlocking service CutYourSim has reappeared on the scene. In case you don't remember, CutYourSim had a brief business remotely unlocking iPhones for a price.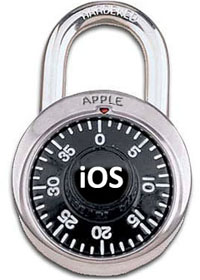 The company ended up refunding money and closed up shop after their "supplier" couldn't meet demand for its services. CutYourSim is now offering a permanent unlock solution within 15-20 days for AT&T customers for a cool $200.
Of course, this can save $250 compared to buying an unlocked iPhone outright from Apple. It's not clear whether or not Apple can reverse the unlock down the road. The process probably works because CutYourSim knows someone with access to AT&T data that can add individual iPhone IMEI numbers to a database of unlocked devices.
This is completely different from hardware unlocks such as R-SIM, which are inserted in place of a SIM card tray and unlock the iPhone using a different process. The CutYourSim website started taking orders however as of this writing the site is down. The company noted via Twitter that the website was moving to a new host and would be back up soon.
See this write-up for more
background on remote unlocking
and why it might not be the greatest way to spend $200.