Submitted by Frank Macey on
Here's a surprise: no-jailbreak remote iPhone unlock services Cut Your Sim and others are out of business. Apparently their supplier couldn't continue making unauthorized changes to Apple's IMEI database and needs to postpone the service indefinitely. These services were charging a fee of $170 or more to unlock iPhones in a process they claim is permanent without violating the terms of Apple's warranty.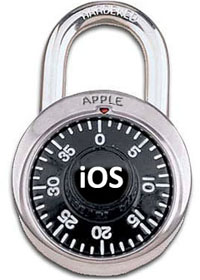 Luckily those who were in line to have their devices unlocked are getting their money refunded. It's not clear why the unlocking procedure had to be stopped, whether it was Apple getting involved or figuring out exactly where the leak was in their database security. What's interesting is that even the operators of Cut Your Sim aren't sure exactly how the iPhones are unlocked, just that the process originates from the UK.
They were probably just purchasing the services of an individual or group that kept its methods secret. Those who bought the service in the beginning (400 customers) successfully had their iPhones unlocked by Cut Your Sim, so the whole thing wasn't just a complete scam. Unlike a jailbroken iPhone, the unlock is preserved on the device with the specific IMEI number regardless of firmware or baseband upgrades. Cut Your Sim explained to Cult of Mac:
Unfortunately, we were not able to complete the rest of the unlocks waiting in our queue due to our suppliers being unable to offer the service anymore. Our suppliers have told us that there is a possibility that the service may return, but they do not know when, so we have decided to start processing refunds for any orders that we were not able to complete.
So that didn't take long. What's interesting is that Cut Your Sim plans to re-launch improved iPhone unlock services that will be carrier-specific and range in cost from $35 to $175 depending on the wireless carrier. Presumably this service will not be related to the previous one, and the company has said it will not begin unlocking devices again until all of the refunds have been processed. Refunds will go out in a couple of days to those who need them. In the meantime, remember if it sounds too good to be true, it's probably too good to be true.