Submitted by Marshall Walker on
A newly discovered Apple patent filed with the U.S. Patent and Trademark Office outlines a new method for iPhone users to determine carrier rankings.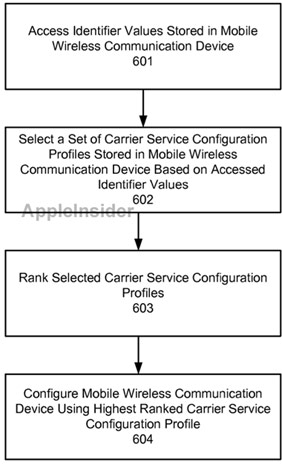 The filing, submitted in April of last year, and discovered by Apple Insider this week, would allow iPhone owners to search for competing carriers and service plans directly on their phones. In 2010, Apple was rumored to be working on an embedded SIM iPhone service that would allow users to shop for a plan on their device, instead of dealing directly with the carriers. This angered European carriers who threatened to cut subsidies if Apple went ahead with their plan.
The patent would basically offer the same functions as an unlocked iPhone without the need for multiple SIM cards. This of course hints at Apple's desire to launch a real global phone that could surf worldwide wireless frequencies in the future.
[via Apple Insider]