Submitted by Bob Bhatnagar on
George Hotz (Geohot) has released the newest update of his jailbreaking tool blackra1n, version RC3. In addition, he has made public a true carrier unlock for the latest firmware iPhone OS 3.1.2 and baseband 05.11.07.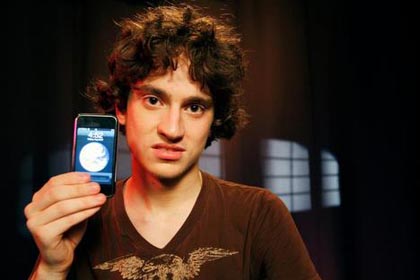 Geohot's blackra1n RC3 software jailbreaks any iPhone running 3.1 or later in seconds on both Mac and Windows platforms. A reboot is all that's needed.
The blacksn0w unlock allows iPhone users to switch to any compatible GSM carrier for service. Blackra1n will install an app on your home screen after the software successfully patches the iPhone. Running the blackra1n app gives options to install blacksn0w, Cydia and/or Rock.
Blackra1n will work for original iPhone owners, however they will need to use BootNeuter, not blacksn0w, to unlock. BootNeuter and blacksn0w are both available on Cydia.
From Geohot:
blacksn0w is the unlock for the latest 05.11.07 baseband, and will also enable official tethering. blackra1n, a jailbreak for 3.1.2, has been updated to RC3, with hacktivation support, 15 second speed improvement, Tiger+PPC support, and installation of the latest blackra1n.app.
Geohot has asked for donations, but these tools are absolutely free at blackra1n.com. Anyone charging for the latest baseband unlock is likely repackaging code from Geohot and iPhone Dev-Team for profit.