Submitted by Thomas Estilow on
Look out Verizon fans, the iPhone may be coming sooner than you think. AT&T must be nervous considering reports that the other wireless giant, Verizon Wireless, is currently in high-level talks with Apple about the iPhone. Vodafone, the co-owner of Verizon Wireless, already offers the iPhone in European markets.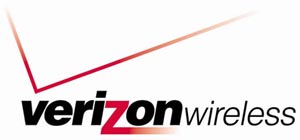 It's possible that Apple is considering a CDMA version of the iPhone after all. Observers are predicting that if Verizon and Apple can strike a deal, the iPhone will hit Verizon shelves as early as 2010. AT&T has been trying to extent its exclusive arrangement with Apple beyond its expiration sometime next year into 2011.
Apple has the iPhone, and is clearly trying to negotiate the best deal it can. More carriers for the hardware just means more customers lining up to download apps and music from iTunes, and more money in Apple's pocket. AT&T reported that mobile data revenue increased 40 percent, and 1.6 million customers started iPhone data plans in the first quarter of 2009.
Verizon benefits by cutting into AT&T market share for the iPhone and charging subscribers for this bandwidth. Verizon wireless currently has close to 87 million customers, compared to AT&T with just over 78 million customers.