Submitted by Bob Bhatnagar on
As pressure mounts before the Apple media event next week, reports are flying around the net about exactly what Apple will announce in San Francisco on Wednesday. Rumors of negotiations between Verizon Wireless and Apple have surfaced before, however they've picked up new steam.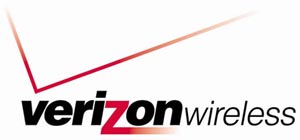 Canaccord Adams analyst Peter Misek is the latest voice to weigh in on a Verizon iPhone deal, and he fully expects a Verizon 4G iPhone to support CDMA this coming June. Misek believes this announcement will come next week along with the launch of Apple's yet to be seen tablet computing device.
Barron's also reports that Misek sees a future iPhone 4GS model supporting the next generation Verizon and AT&T network known as LTE as early as June 2011. This would make it possible for one iPhone to be offered by several different competing wireless carriers.
Misek expects the tablet and Verizon announcements to accompany an iPhone OS 4.0 unveiling at the event. Other reports have indicated that the Apple tablet will run iPhone OS 4.0 and initially be available on either Verizon's or AT&T's 3G wireless networks. Due to competing network technologies, this requires Apple to build two different versions of the tablet.
Apple may be negotiating terms with wireless carriers to subsidize the price of the device for consumers in exchange for a wireless data contract, similar to current iPhone pricing.