Submitted by Bob Bhatnagar on
We've heard all the rumors before, but a critical mass of information is making it evident that the iPhone 4 is destined for Verizon Wireless this coming January. Bloomberg reports from unnamed sources that customers will be able to buy a Verizon-compatible iPhone 4 in six short months.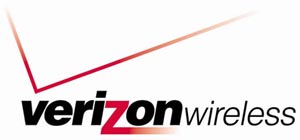 This follows information from DigiTimes that an order for 10 million CDMA iPhone 4 devices will be fulfilled later this year. CDMA technology is compatible with Verizon's network. News stories about Apple negotiating with Verizon have been floating around for months, if not years.
Add this to the fact that AT&T probably let Apple squeeze out of its iPhone exclusivity contract early with the promise that iPad users would be limited to the carrier and it starts to make sense. AT&T also recently jacked up its contract termination fees, possibly to help stem the flow of existing users to another carrier. AT&T is also planning to add to its Android smartphone lineup with the Samsung Captivate, which competes directly with the iPhone 4.
Other evidence in the form of ad requests from iPhone 4 test devices running on the Verizon Wireless network have been reported as well. Mobile devices including the iPhone 4 must be field tested in the wild before they are mass produced for consumers.
Verizon recently went on the offensive with the release of the Motorola Droid, producing anti-iPhone advertisements and trying to woo non-Apple fans into the smartphone world. Some doubted the future of any partnership between Apple and Verizon, even as Apple's rifts with Google have widened over the Android platform and other concerns.
Clearly Apple's interest lies in selling as many iPhones as possible, and without multiple carriers this is more difficult. Add to this the fact that Verizon Wireless is the largest US mobile service provider and Apple can't afford to ignore them.