Submitted by Bob Bhatnagar on
AT&T Wireless plans to increase their early termination fee (ETF) on all smartphones from $150 to $325 starting on the first day of June. For those who are happy with their service and plan to keep their iPhone there's no reason to worry. If you're interested in breaking your contract before two years is up, there's less than a week to act before you pay 86% more.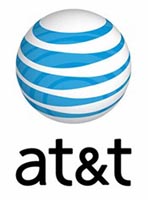 Verizon Wireless recently jacked up their own ETF charges to $350 for smartphones. The reason why many carriers charge this fee in the first place is to help recoup their investment on subsidized mobile phones. If customers bought a cheap phone and immediately quit their contract, the wireless carrier doesn't have time to make up the difference in monthly service profits.
Some have accused AT&T of increasing their ETF to help prevent people from dropping iPhone contracts after the exclusive deal with Apple to provide the iPhone in the US expires. There are many rumors circulating that the iPhone will find its way to the Sprint and/or Verizon network(s) as early as this fall. Even though an iPhone 4 announcement is expected at WWDC in just two weeks, AT&T claims the fee increase is not related to any iPhone related happenings.
The good news is that as a two-year contract progresses, the ETF decreases monthly by $10. At the end of a 12-month period the remaining ETF owed to AT&T in the event of a broken contract would be $205. Due to the cheaper costs and smaller subsidy amounts for non-smart phones, the early termination fees on these devices are dropping by $25 to $150 with a $4 monthly reduction during the contract period.