How do I disable Airdrop on my iPhone? How do I enable AirDrop to Contacts only?
You should disable AirDrop if you don't use the wireless peer-to-peer file sharing feature often. Doing so will stop your phone from constantly searching for other iPhones or iPads nearby, and help you get more use out of your battery. Here's how to disable AirDrop or enable it for Contacts only:
Open Control Center on your device by swiping up on your Home screen. Swipe down from the upper right hand corner or devices without a Home button (iPhone 11 or later).
Hold you finger over the WiFi or Bluetooth icon until the popup menu appears, or use 3D Touch on newer devices.

Tap the AirDrop icon.

Select Receiving Off to disable, Contacts Only, or Everyone.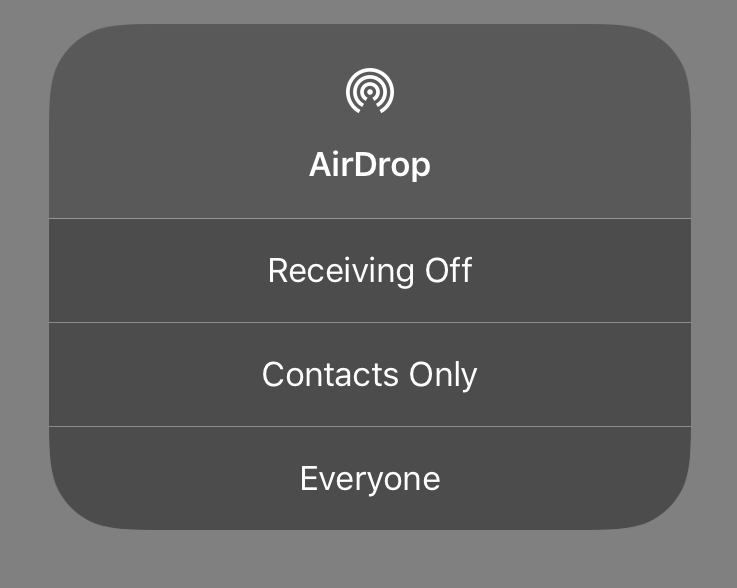 On older devices you can disable AirDrop by opening Control Center and double tapping on the AirDrop logo.