In their online introduction to iOS 7, Apple affirmed that iOS in the Car would be coming soon. Today's release of iOS 7.1 beta 2 added credibility to that claim in the form of a 'Car Display' toggle under Settings>General>Restrictions. In addition, according to 9To5Mac, "Apple has greatly increased the amount of iOS in the Car references in both iOS7.1 beta 1 and in the new beta 2."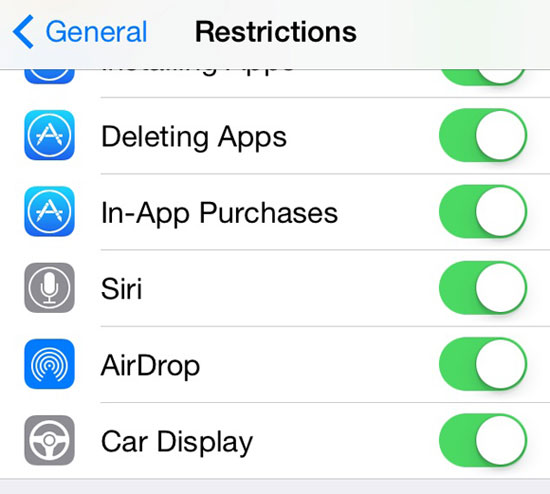 When asked about iOS in the Car on an earnings call earlier this Summer, Apple CEO Tim Cook described it as "part of the ecosystem, just like the App Store is a key part of the ecosystem... having something in the automobile is very, very important." Although Apple has not yet released iOS in the Car, all of this points to a release date sooner rather than later, perhaps alongside iOS 7.1, which is slated for early 2014.
iOS in the Car is planned to bridge the gap between your iOS devices and your vehicle's in-dash system. You will be able to connect to your iPhone 5 (or greater) and interact with it via the vehicle's display and controls or with Siri Eyes Free, making it a safe way to place calls, send and receive messages, access music and so on.