How do I enable private browsing on Safari in iOS 7?
Private browsing is a nice privacy feature that first appeared in iOS 5. With it enabled, any data stored during a browsing session, such as history, cookies and cache will be permanently deleted when Safari is closed. Activating it in iOS 7 is simple:
1. Open Safari.
2. Tap either the bookmarks button or the tabs button at the bottom right of the screen.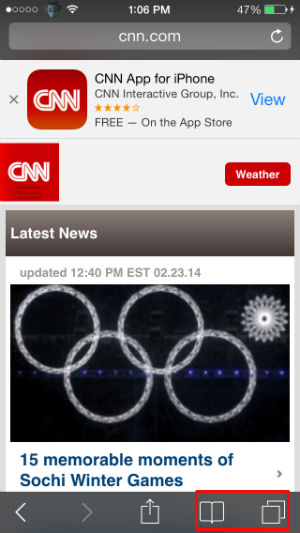 3. You will see "Private" at the bottom left. Tap that.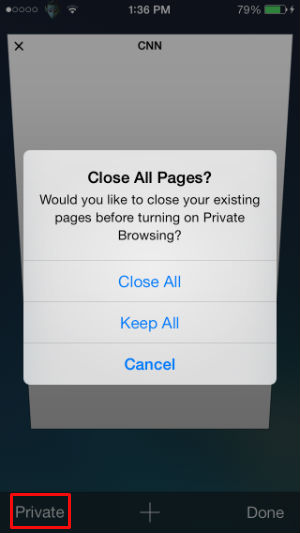 4. A pop up will appear asking if you want to close or keep all of your current open pages. Select what you want and that's it, you're in private browsing mode. Also notice that the theme darkens when you are in private browsing and lightens when you exit it.