Can I cast from the Chrome iOS mobile web browser?
Normally on a computer any tab in the Chrome web browser can be casted to a Chromecast device. This provides a simple way to display content on a TV using Chrome.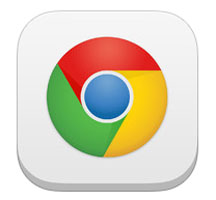 At this time, it's not possible to cast a tab from Chrome for Mobile. This includes the Chrome browser on iOS devices.
Chromecast support is limited to specific iOS apps with built-in casting.