Submitted by Fred Straker on
There are several ways to view content from the iOS Photos app on a larger screen. Many iPhone, iPad and iPod touch users are familiar with Apple TV, which uses the built-in AirPlay feature of iOS. Chromecast owners can get in on the action, too. All that's needed is a free, third-party iOS app named Photo Cast.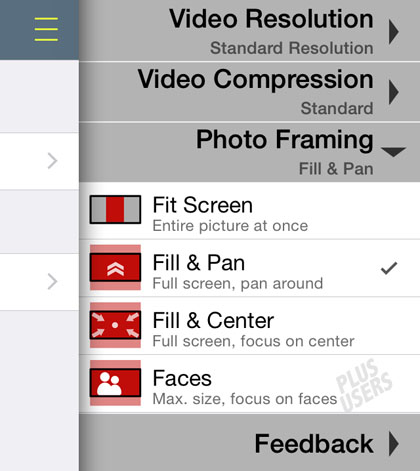 With Photo Cast installed, video from Albums or the iOS Camera Roll can be streamed to the Chromecast device on your TV at up to HD 720p resolution. 1080p resolution is possible with a $2.99 upgrade to Photo Cast PLUS. Custom photo slideshows with a soundtrack can also be cast, or just swipe through some Camera Roll photos on the TV.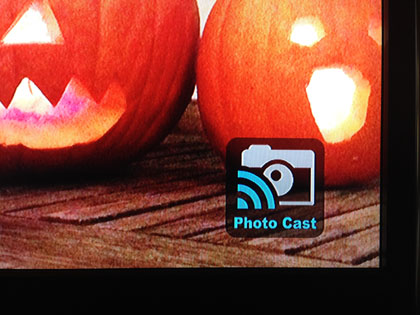 The free version leaves a watermark in the lower right corner of the screen, which is removed in the PLUS upgrade. There are three different photo display modes that make for a polished display. Fit screen will letterbox the image, making sure each photo is displayed in its entirety. Fill & Pan shows the image full screen, and slowly pans to reveal the hidden part of the image. Fill & Center zooms into the center of the photo to fill the screen.
Besides removing the watermark and increasing video resolution, the PLUS version also features Faces, which will automatically maximize the photo size when casting, while keeping a focus on faces.
Longer videos take some time to prepare before they are sent to the Chromecast, however the process ensures that video plays smoothly over the Wi-Fi network. There are some other bells and whistles in the app, for example slideshows can be made to play on the Chromecast after the iOS device is removed. Overall, Photo Cast will get the job done for anyone looking to quickly cast photos and videos from an iOS device to the Chromecast.
Find Photo Cast on iTunes for free.