Submitted by Sammy Snyder on
Mobile accessory maker Zagg has released its latest screen protector called invisibleSHIELD GLASS. The new scratch-resistant shield is available for the iPhone 4/4s, iPhone 5 and later, the HTC One, LG G2, Samsung Galaxy Note III, Samsung Galaxy S4 and Galaxy S5.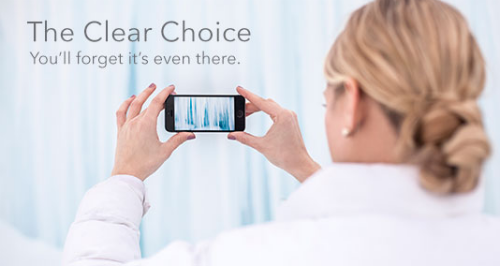 GLASS is a 0.4mm thick tempered glass screen protector that is guaranteed to guard against scratches and accidental damage, plus it features an oil-resistant coating which repels natural finger and face oil. It also promises a "silky-smooth feel for precision touch sensitivity" and "ultimate image clarity," according to Zagg.
Zagg's invisibleSHIELD screen protectors have been a popular choice for mobile device users since 2005. All Zagg screen protectors come with a lifetime guarantee, offer military-grade scratch protection, and are easy to install. Zagg invisibleSHIELD products also work well with other mobile phone cases that do not offer their own built-in screen protectors.
The invisibleSHIELD GLASS is now available for $39.99 through Zagg.com.