Submitted by Frank Macey on
One of the better deals has arrived with ZAGG's Cyber Monday 2-Day Sale. Almost everything in the ZAGG online store is 50% off on Monday and Tuesday November 26-27. This includes the highly recommended invisibleSHIELD iPhone screen and body protector.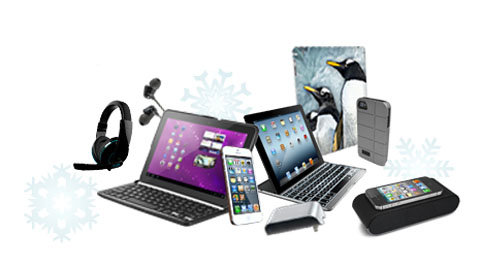 The savings doesn't stop there, with additional accessories for any iOS or mobile device including iFrogz Cases, iFrogz Headphones, and ZAGGsparq portable battery chargers all 50% off. If you have an iPad or other tablet, the ZAGGkeys PRO and other keyboard cases are 20% off normal price. ZAGG routinely gets great reviews for its products, which complement any iOS device.
For more information about the invisibleSHIELD line of screen and body protectors see this review. The invisibleSHIELD is designed to provide ultimate protection without compromising the form factor and design of your iPhone or iPad. ZAGG offers the invisibleSHIELD with a lifetime warranty, and at 50% off now is the best time to buy.
Although keyboard cases are only 20% off, ZAGG is known for making the ZAGGkeys PRO incredibly thin and portable while retaining full keyboard functionality. All of ZAGG's offerings in this category are 20% off standard retail pricing during the sale.
ZAGG is only running the
Cyber Monday 2-Day Sale
until Tuesday so if you're in the market for iOS accessories
check it out
.