Submitted by Sammy Snyder on
The New York Times has went back to the drawing board and plans to release a better iOS app geared towards a "mobile audience". The NYT Now app will be a Flipboard-like offering that brings curated news from The Times and from other websites. It will also offer two daily briefings summarizing the day's events. A subscription to the app will cost $8 month for new subscribers.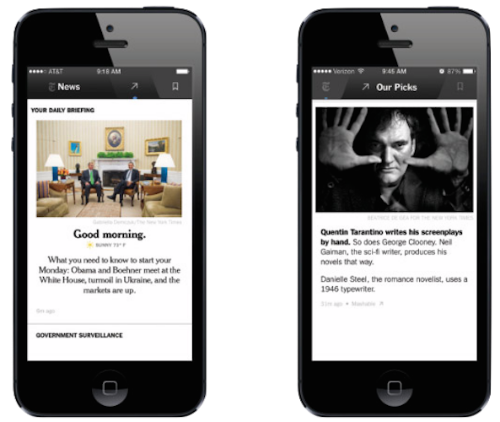 The New York Times also plans to roll out another app called the called Times Insider. This app will give readers access to a behind-the-scenes look at the newspaper. Both apps will be available for the iPhone only starting on Wednesday, April 2. A Times Premier subscription will cost $45.
Two other apps will also be launched this summer. One will focus on food, and the other will feature opinion pieces.
"We see it as three options," said said Denise Warren, the company's executive vice president for digital products and services. "Essential, which is NYT Now; extensive, which is the core subscription package; and exclusive, which is the premier plan."