Submitted by Chad Shmukler on
Last week we told you about a new accessory coming for the iPhone that may very well change the face of gaming on the iPhone. Though we were able to provide a good amount of information about the iControlPad, what we weren't able to do at the time was get a good look at it. The only images available of the device at the time the original article about the iControlPad was written was a very small picture of a prototype unit that had been developed.
Yesterday, the iControlPad folks posted some new renderings of the iControlPad shown from two slightly different angles. If the actual iControlPad looks as good as the renders, iPhone gamers have something to get excited about. Have a look: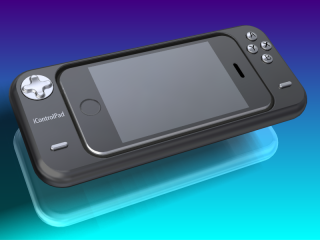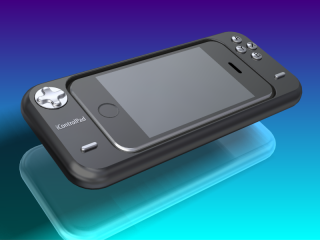 The developers of the iControlPad also took the time to answer some frequently asked questions, which certainly will reveal information many of you were seeking.
The headphone port will be easily accessed.
There will be an iPod Touch version.
You will have to jailbreak your iPod Touch/iPhone (for now).
The price will be around $30, hopefully lower than $30.
Hundreds of gaming apps should support the iControlPad as they are making them readily available to game developers that request them.
A patent application has been filed for iControlPad.
Though the iControlPad is still in the development phase, the current indication is that units should begin shipping in July. There is no waiting list or information on how to buy the iControlPad available at this time. These details will no doubt become quite apparent as the device gets closer to shipping.
[via iControlPad]