How do I complete the Broken Rickmote side quest?
How do I complete the Love Ricktor side quest?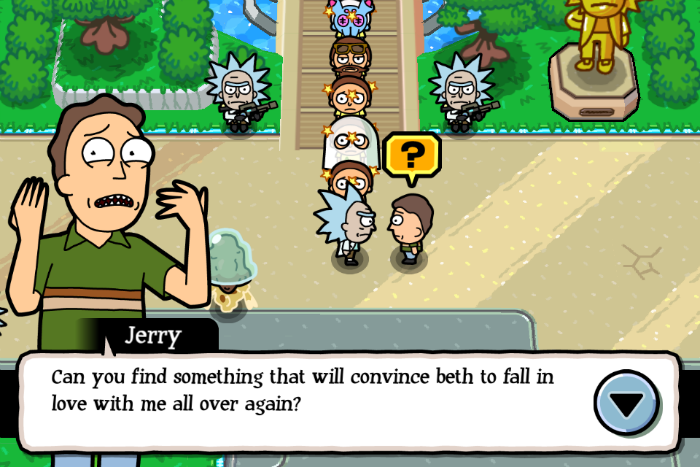 After winning 18 badges Jerry will ask you to help him put the romance back in his marriage. You can create a Love Potion for him by using the crafting recipe listed here. Jerry will give you a Mr. Meeseeks Box in return for helping him.
Jerry is also your first side mission of the game. To complete The Broken Rickmote side quest you need to give Jerry a regular battery.
Update:
Here are all the Jerry side quests:
The Broken Rickmote - Item: Battery
The Love Ricktor - Item: Love Potion (Recipe #20)
Butter Me Up Rick - Item: Butter Robot (Recipe #22)
The Rick in me is a Rick in You - Item: Interdimensional Goggles (Recipe #28)