How can I teleport / move to a protected state in Mobile Strike?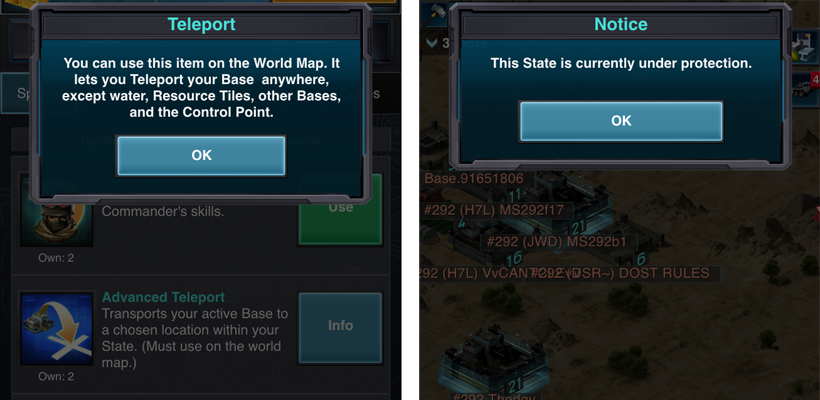 Moving to a protected state is not possible after your Mobile Strike headquarters (HQ) is level six (6) or above. All states are currently protected, which makes moving between states impossible at this level. To switch to a different state, you must create a new Mobile Strike account and restart the game.
You CAN teleport to another state if your Mobile Strike base / HQ is level five (5) or below. Make sure you choose the right state to set up shop, before you level up past this point and are stuck forever.