How many speakers does the iPhone 7 have?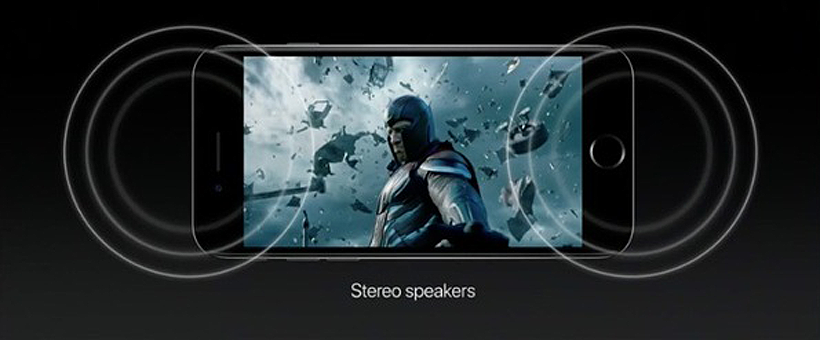 The iPhone 7 and the iPhone 7 Plus feature two (2) speakers for full stereo audio playback.
To achieve stereo sound, Apple amplifies the earpiece speaker at the top of the iPhone. The stereo speaker system built into the iPhone 7 is twice as loud as the iPhone 6s, and provides an increased dynamic range for better sound quality.
In fact, the iPhone 7 will automatically flip left (L) and right (R) audio channels when the device is rotated in landscape orientation.