Apple introduced the Stickers feature to Messages in iOS 10, allowing people to paste graphics on top of the text. Is there any way to remove the stickers?
While Stickers have a time and place, they can quickly become annoying if you have an overzealous friend, especially if they place them right on top of the text. Although it isn't readily apparent, there is a way to remove stickers. Tap and hold on the sticker (long press) until options pop up. Select "Sticker Details."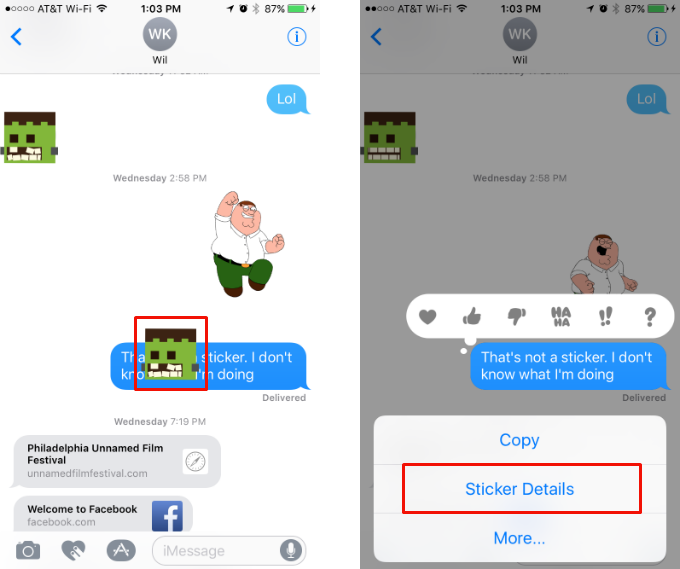 Swipe left on the sticker to reveal the Delete button. Tap on it. That's all there is to it. Once it is gone it is not recoverable.