How do I change the clothes on my Bitmoji avatar?
You can change your Bitmoji avatar's clothes via Snapchat or the Bitmoji app. From Snapchat tap on your avatar in the top left, then tap "Edit Bitmoji" in the same spot, then "Change My Outfit."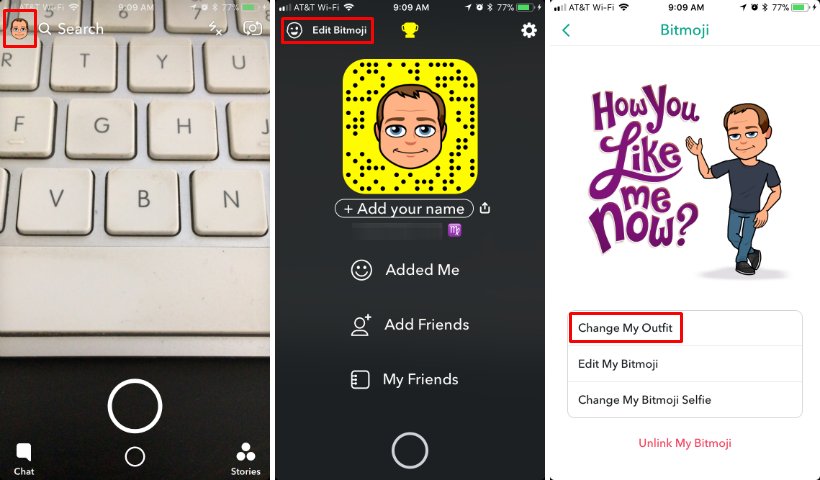 From Bitmoji, tap the tee-shirt icon in the top right.