Netflix removed In-App Purchases from its iOS app. Without an iTunes subscription, how can I start a new Netflix account? How can I restart my Netflix account on iPhone / iPad?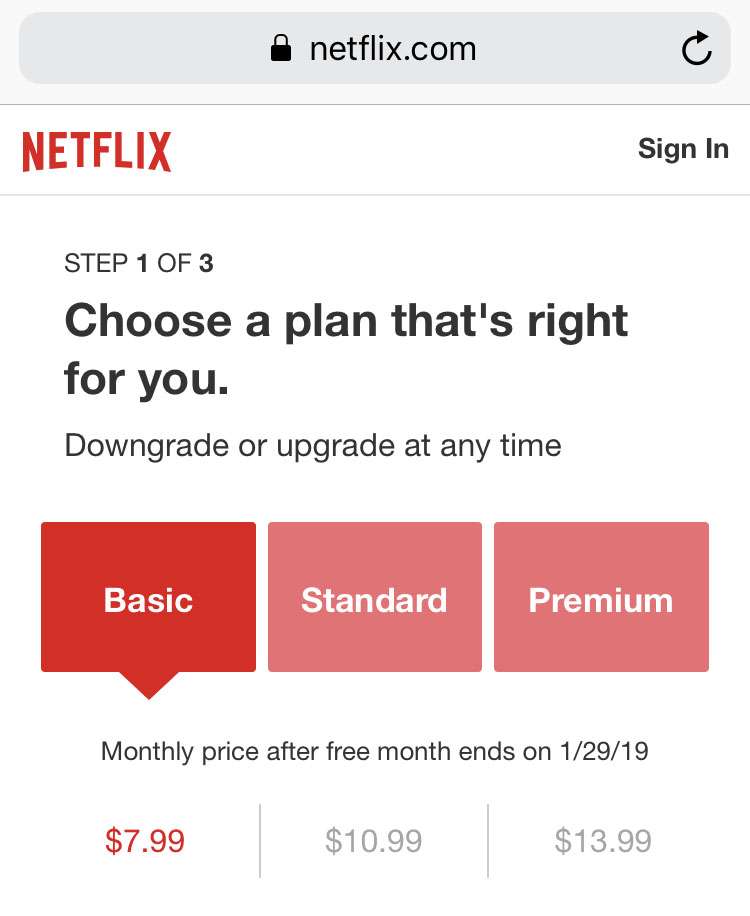 The Netflix app on iPhone, iPad and iPod touch does not offer a way to subscribe. While those with an existing Netflix account can sign in to watch, starting a subscription cannot be done within the app.
To open or restart a Netflix account on iPhone or iPad:
Launch the Safari web browser app
Navigate to Netflix.com
Tap the button Join Free for a Month
Tap See the Plans
Choose a viewing plan and tap Continue
Follow the prompts to create your account and start your free month of Netflix
Open the Netflix app and sign in with your new credentials
Anyone already paying for a recurring Netflix subscription through iTunes can continue to do so. Netflix is only requiring new subscribers and those restarting a dormant Netflix account to sign up directly on their website.