Submitted by Bob Bhatnagar on
Looking for a sure bet that Apple will reject your iPhone application? Try developing an app that does nothing but promote an iPhone competitor.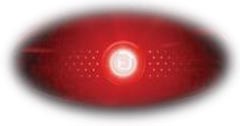 Swavv Apps entry in this category was called iDroid. Run the app and touch the "droid eye" photo in the center of the screen and iDroid will show you what your the iPhone is missing.
Multitasking and a physical keyboard are listed as Droid features and a photo of the device with its keyboard deployed appears. Nice try.
Apple has been criticized for some of its app rejection decisions, however this one should come as no surprise to anyone. Besides, there are already too many useless apps that get approved every day.
Swavv Apps are known for their popular Beer Pong app. The company was founded by three Stanford University students in 2008.