Submitted by Bob Bhatnagar on
Rumors have surfaced that AT&T could lose its exclusive deal with Apple to sell the US iPhone as early as this summer. Apple may even announce that the iPhone is destined for additional carriers at their special media event this Wednesday in San Francisco.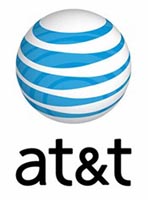 Several analysts had predicted that the fourth generation iPhone might move to multiple carriers in summer of 2010. What analysts might not have considered is that AT&T is actually welcoming the change.
Sources have told HotHardware that AT&T is "tired of taking the heat" for poor reception and believes that the iPhone is responsible for tarnishing the company's image. The iPhone allegedly does not switch from 3G to EDGE well and drops calls when 3G connections are lost. AT&T is looking forward to other networks shouldering some of the heavy data demands of iPhone users.
AT&T made the news recently when it announced that it was adding five Android smartphones to its lineup in addition to two devices manufactured by Palm. The company is clearly planning for a day when the iPhone no longer drives the majority of its new subscribers.
It's possible Apple could announce a Verizon iPhone, although this would require fourth generation hardware that supports CDMA networks. The iPhone could easily be offered on the T-Mobile network as the cellular modem wouldn't require any changes.
Whether or not Apple announces these changes along with its tablet and iPhone OS 4.0 remains to be seen. Apple has successfully sold iPhones through multiple wireless carriers in other countries already.