Where can I find Apple Savings? How can I use Apple Savings on iPhone?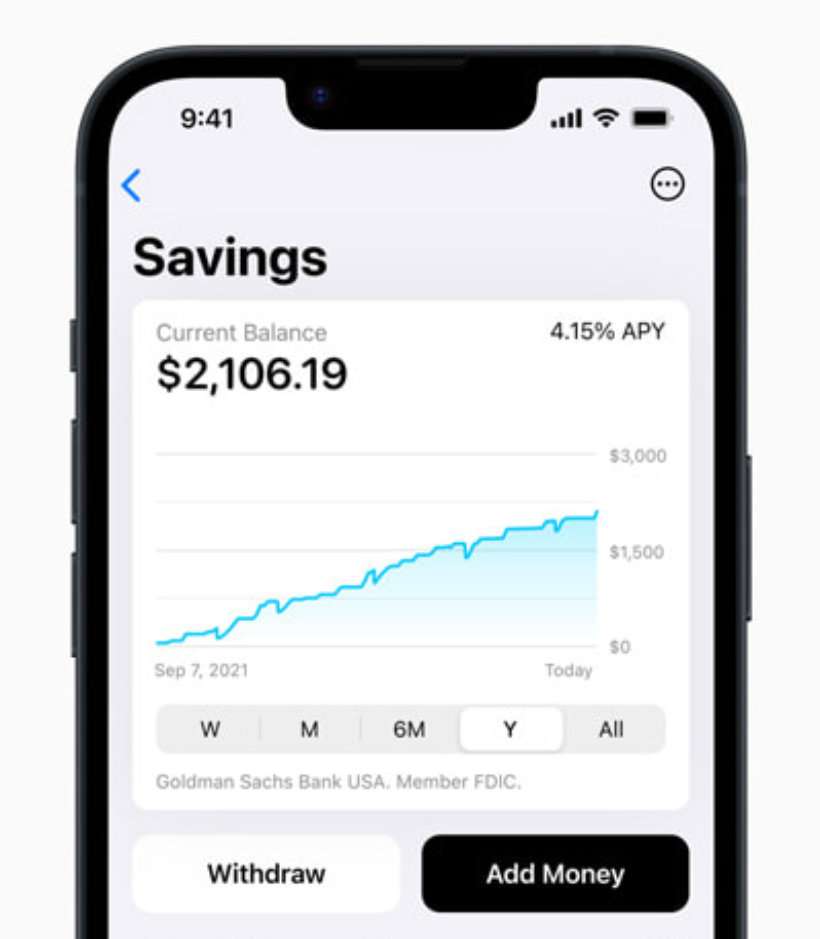 Apple Savings is a feature within the Wallet app that allows Apple Card users to open a savings account with Goldman Sachs to earn higher Daily Cash rewards. As of launch, the savings account offers a high-yield APY of 4.15 percent, which is over 10 times the national average. There are no fees, minimum deposits, or balance requirements. Apple Savings is designed to help users save money every day and lead healthier financial lives.
Once a Savings account is set up, all future Daily Cash earned will be automatically deposited into the account, and users can deposit additional funds through a linked bank account or Apple Cash balance. The Wallet app includes an easy-to-use savings dashboard for tracking account balance and interest earned over time, and users can withdraw funds at any time with no fees.