Does my iPhone have StandBy mode? How does StandBy mode work?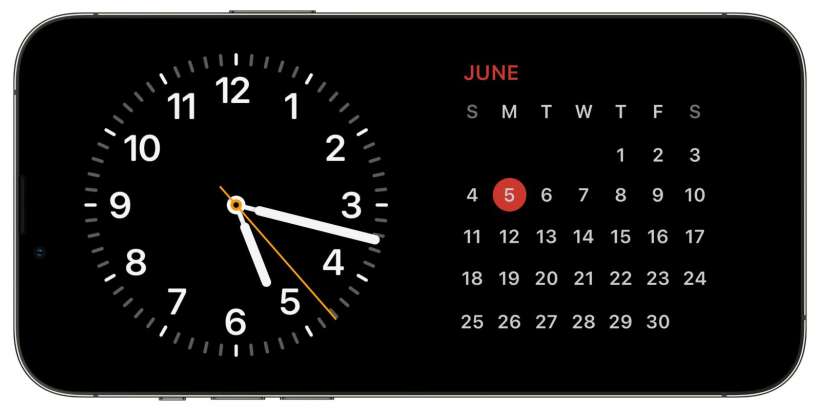 StandBy on the iPhone is an automatic feature that appears when the device is charging in landscape mode. It provides a smart display interface with a large time display, calendar, alerts, Siri suggestions, and Live Activities. StandBy mode is customizable, integrating notifications and widgets into its dashboard interface. It makes the iPhone more useful on a nightstand or when resting on a desk.
When an iPhone running iOS 17 or later is horizontally placed on a charger, StandBy mode automatically shows information like time, weather, calendar, music controls, and photos. Users can swipe through options and customize the view. Home Screen widgets can be added to the main StandBy view, enabling control over HomeKit products, displaying upcoming calendar events, battery life, current weather, and more.
StandBy mode adjusts to a night-vision friendly red screen at night. Similar to Nightstand Mode on the Apple Watch, StandBy requires an iPhone 14 Pro or later for continuous information display. On older devices the screen can be tapped to wake.