Submitted by Thomas Estilow on
Reports from third-party vendors indicate that Apple intends to remove all screen protection products from the Apple store starting in May. Any screen product sold alone or with a case will effectively be banned for any product including iPhones, iPods, iPads and Mac notebooks.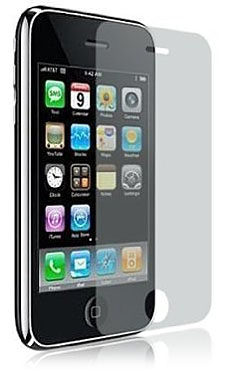 The change in inventory involves any and all screen film products including those marketed for protection or simply decorative use, and could affect the Apple online store as well as retail outlets. Speculation is rampant as to the cause of the change in policy.
Screen protectors are often returned due to the difficulty in application, and the fact that over time they don't wear well. Apple may be trying to avert further problems with iPhone screen protectors that they see as an unnecessary hassle for themselves and users. Other reports have stated that Apple is trying to reduce perceptions that iPhone screens require protection because they're not durable on their own.
Right now there are still screen protection film products listed in the Apple store online and similar products still available at Apple retail stores. Demand for screen protection solutions is said to be strong among iPhone and iPod owners, as they rank highly among "cases" for these two devices.
Others are guessing Apple doesn't want the latest iPhone screens (and the iPad screen) with its oleophobic (oil-resistant) coating to be interfered with by a screen protector. Apple is known for wanting to control every facet of the user experience, and the touch properties of the screen are likely no different.
Apple employees are not allowed to help customers install iPhone screen protectors. The move to ban these products in stores has been confirmed by several screen protection vendors who wish to remain anonymous. Apple has been discussing the new policy for some time with affected companies.