Submitted by Sammy Snyder on
Amazon has added Apple VoiceOver support for over 1.8 million titles in the Kindle Store. VoiveOver will read aloud any compatible book to blind and visually impaired customers. The update also allows visually impaired customers the ability to navigate within their library or within a book, search for a book within their library, and use features like X-Ray, End Actions and sharing on Facebook and Twitter.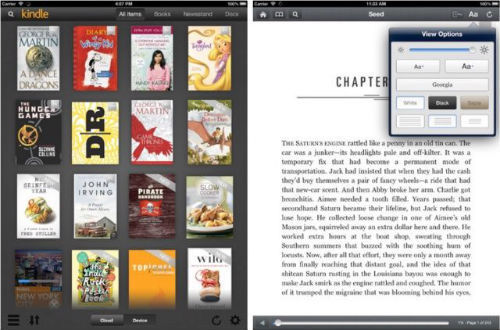 Version 3.7 of the app also brings a few bug fixes/stability improvements and the ability to download a free sample and email yourself a reminder about recommended books. The Amazon Kindle app for the iPhone and iPad is free to download from the App Store. It requires iOS 5.0 or later and has been optimized for iPhone 5. Check out the complete list of improvements below.