Submitted by Frank Macey on
Remember the good old days, when services like Ping were abandoned after just 25 months? Apple must have set a new record by officially canceling iOS Cards service after only 23 months in operation. In case you missed it, September 10 was the last day to order and send a physical card using the Cards app.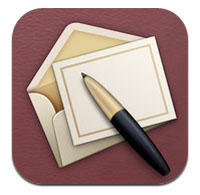 Cards service was first released in October 2011, along with the launch of the iPhone 4S and iOS 5. The app was a surprise announcement by Scott Forstall at the iPhone 4S media event. Users could choose from 21 template designs and add their own message and photos. Cards were sent for $2.99 with custom postage from the USPS, and paid for using an Apple ID.