Submitted by Sammy Snyder on
Comedy Central fans can now access episodes of all their favorite CC shows in one place. The Comedy Central app for iOS devices gives users access to over 10 programs plus original digital shorts. The best part about the app is that users can watch full episodes of The Daily Show with Jon Stewart, The Colbert Report, South Park and @midnight without having to sign-in through a TV provider. However, other shows such as Tosh.0 and Workaholics do require a cable television subscription.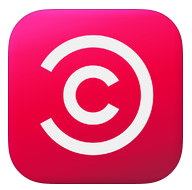 The app offers full episodes of the CC's top television shows the day after they air, and it includes stand-up specials plus archives of older programs like Chappelle's Show and Futurama. It also better than watching clips of Colbert on Flipboard, and users can continue watching right where they left off if they pause or stop an episode.