Submitted by Anders Batten on
The encrypted desktop chat app and browser plugin Cryptocat is finally available for iOS devices after initially being rejected by Apple's app review team. The app uses the Off-the-Record Messaging (OTR) protocol to allow users the ability to send group messages without the fear of being monitored.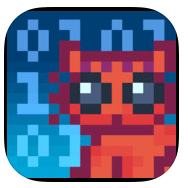 Founder Nadim Kobeiss told The Verge that the chat app was rejected by Apple for "illegitimate" reasons and that the App Store problems had been fixed.
"There was some very important help given by the Electronic Frontier Foundation, and we ended up scheduling a conversation with Apple, and after a while Apple was very gracious and understanding," he said. "I couldn't be happier with Apple right now."