Submitted by Andrew Walsh on
If it feels like you are scaling Everest every time you try to achieve a goal, you are not alone. A new, free app named after the infamous summit is designed to help you meet and track your goals through calendar reminders, progress updates, and the support of an online community.
Once downloaded, you create a profile, add a milestone you want to reach, and then choose to either do it privately or share it publicly depending upon how much support you feel you need. EVEREST then asks you to create a series of steps you need to take in order to meet your goal. Push reminders are sent to you when those steps need to be completed.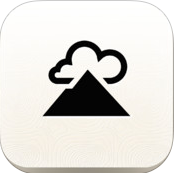 Goals can be as simple as remembering to meditate once a day or to learn to cook ten dishes. Co-founder and CEO Francis Pedraza told TechCrunch the startup believes "the biggest untapped resource in the world is human potential," and the point of Everest is to help you achieve that potential.