Submitted by Bob Bhatnagar on
Ever forget to sync your iPhone? Tired of waiting for the backups to complete when you just want to add a few iTunes songs to your iPod app? Enter the SuperHero Dock Backup and Charger for iPhone, revealed at CES 2011. This puppy comes with an SD card built-in and backs up your iPhone effortlessly.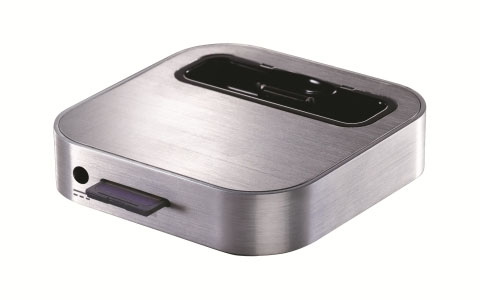 Every time you dock the iPhone to charge, the SuperHero will make an incremental backup of your contacts and photos. The SD card is 4GB and can be replaced with a larger capacity card. More than one iPhone can also be backed up using the SuperHero.