Submitted by Sammy Snyder on
As with every other product refresh Apple has discounted its older generation devices. Apple did not discontinue the iPhone 5c like some reports claimed they would, but the iPod classic did disappear from Apple's iPod page. The iPod classic was the oldest device on Apple's roster, up until now. The iPhone 5s has been replaced with the iPhone 6 as Apple's $199 smartphone and is now only $99. The iPhone 5c takes the place of the iPhone 4s as the lowest device on the totem pole and is now free.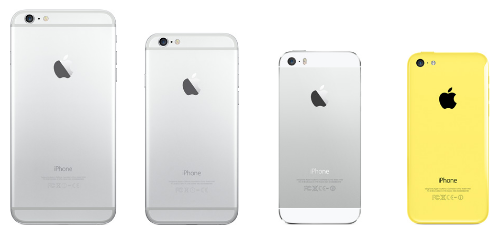 The price drops are not that drastic since Walmart was offering the iPhone 5c for $0.97 and the iPhone 5s for $79 before Apple announced the iPhone 6. Both Apple and Walmart's lower prices require a new two-year contract.